Over 130 primary and high school students were awarded for their solutions to changing social and technological issues in the 2018 STANSW Young Scientist Awards Presentation ceremony at the University of Wollongong, last night.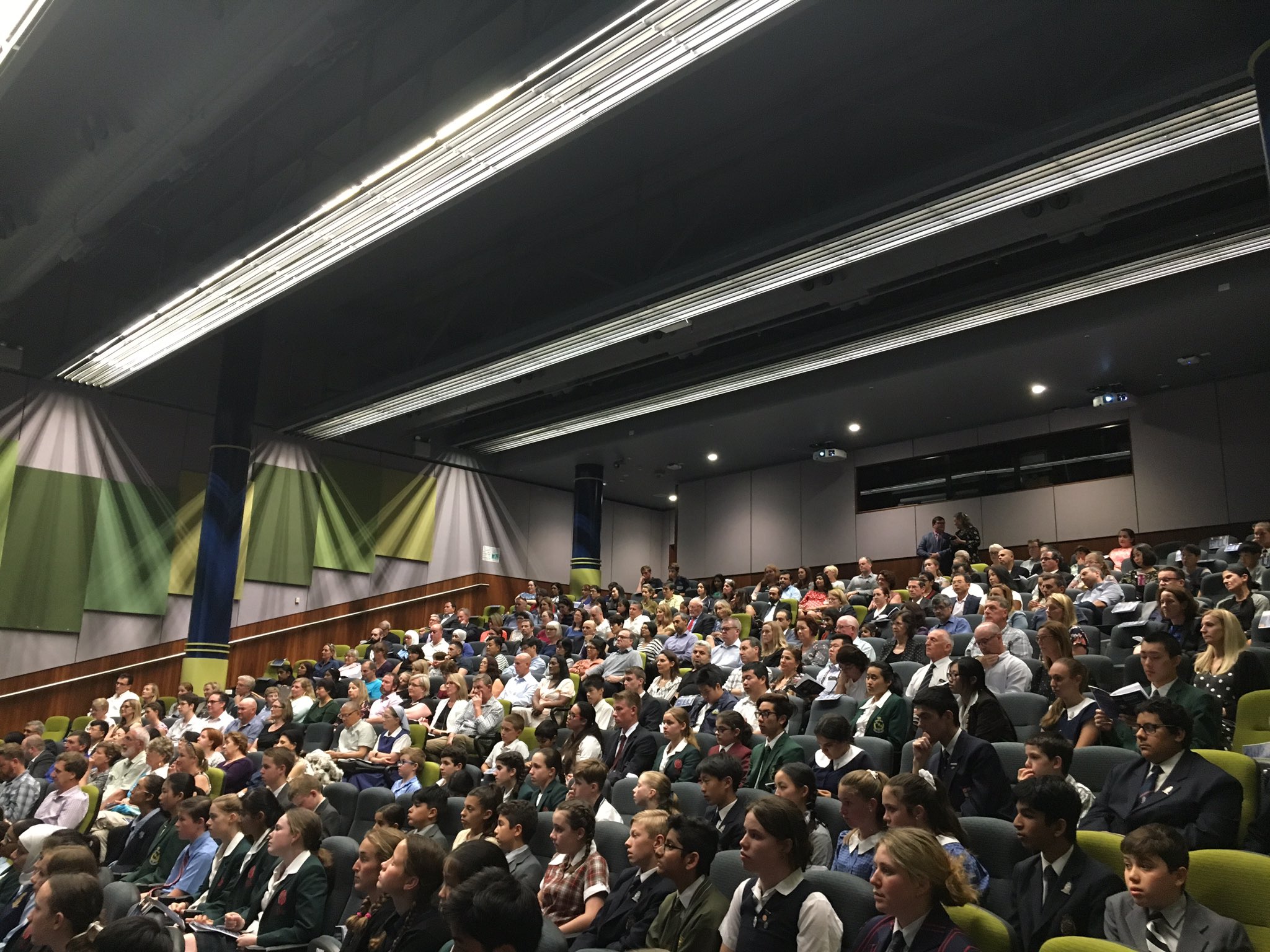 The coordinator of the Young Scientist Awards, Anjali Rao, praised the work the students and said the "outstanding quality of work and broad scope covers all areas of science, technology, engineering and mathematics. The future looks bright for these next superstars of STEM."
The prize-winning projects investigated socially and environmentally relevant issues, designed unique solutions and conducted experiments for a broad range of topics including water quality, environmental sustainability, plastics, batteries and space travel.
Each prize winner received a cash prize ranging from $100 up to $350 depending on their year level. Other major prizes, up to $2000, were awarded to those who showed the most promise or deeper understanding of their topics.
These students display strong inquisitive minds to complete designs and solutions well advanced their years, even comparable to a university level. One highlight is Callum Predavec of Mosman High School who developed a program to calculate and visualise trajectories for transfers between planets. The program offers a way to accurately model the motions of objects in real time and visually manipulate by zooming in and rotating. Callum was awarded the overall Young Scientist of the Year for his project.
Australia's Local Hero, Eddie Woo who presented the keynote address, said it was inspiring to see the "calibre of the kids, some of them are five or six years old. There is an innovation that you can only have from a young mind that has not been taught what it right or wrong but is willing to think outside the box."
The Young Scientist Awards, an initiative from the Science Teachers Association of NSW, is the largest STEM competition in NSW and aims to encourage and support the teaching and development of investigative skills in science with the support of the Mathematical Association of NSW and Institute of Industrial Arts Technology Education.
The competition has seen entries from all branches of STEM (Science, Technology, Engineering and Mathematics) with topics over biology, chemistry, physics, mathematics, social sciences, computing science, medicine and engineering design.
President of the Science Teachers' Association of NSW Margaret Shepherd said: "There is so much talent from our future adults and it shows in their creativity and innovation."
Five ISEF delegates were also announced during the evening who will represent NSW and Australia at the Intel International Science and Engineering Fair (ISEF) to be held in Phoenix, Arizona in 2019. These were Callum Predavec, Kelvin Du, Macinley Butson and two Rural Young Scientist delegates Emma Serisier and Isaac Heagney.
Australia has seen success at the Intel ISEF with past winners collecting major prizes from sponsors and winning best in class. Oliver Nichols, ISEF delegate in 2018, of course won the overall top prize – the Gordon E. Moore award worth $75,000 USD prize money for his design of an autonomous window cleaning robot.
Best of luck to the ISEF delegates next year!